Sciliar area: Castelrotto - Alpe di Siusi - Siusi - Fie
The Sciliar area provides hotels, guest houses, apartments, alpine huts and farmhouses as well as garni and residence accommodations
The mystical Sciliar area provides guests besides numerous natural beauties with an extensive program of sports and cultural events.
In winter the Sciliar area offers many possibilities for passionate skiers and cross-country skiers to practise these fascinating sports. The Alpe di Siusi provides 60 km of skiing slopes and 80 km cross-country skiing slopes for winter sports enthusiast as well as kids fun parks. Fascinating panoramic views of the surrounding Dolomites, especially of the Sciliar are always included and get you eventually already in the mood for a hiking tour in summer.
The hiking paradise Sciliar area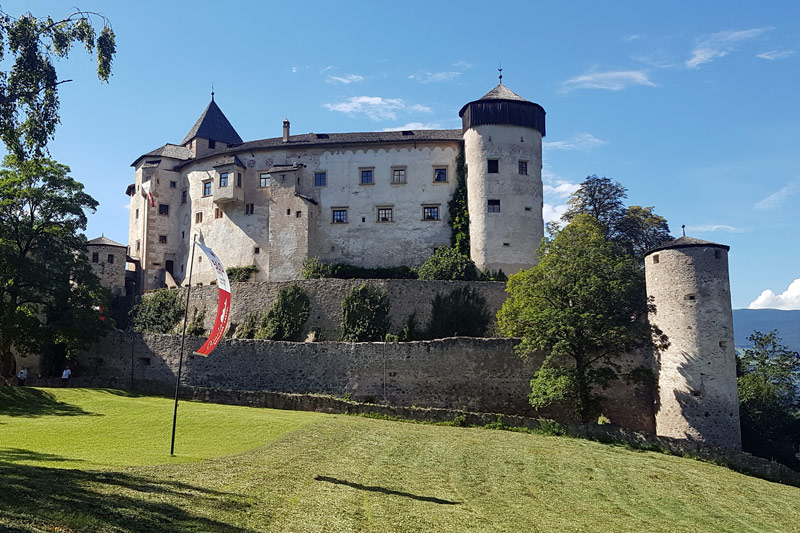 The hiking paradise Sciliar area offers comfortable walking paths through idyllic villages, meadows and fields, well-marked hiking trails to alpine pastures and through shady forests as well as demanding mountain paths and vie ferrate to the peaks of the Dolomites. It is highly recommended to do these mountain tours with certified guides who guarantee with their professionalism and local knowledge for a maximum of security in the mountains.
2 wheels or hiking boots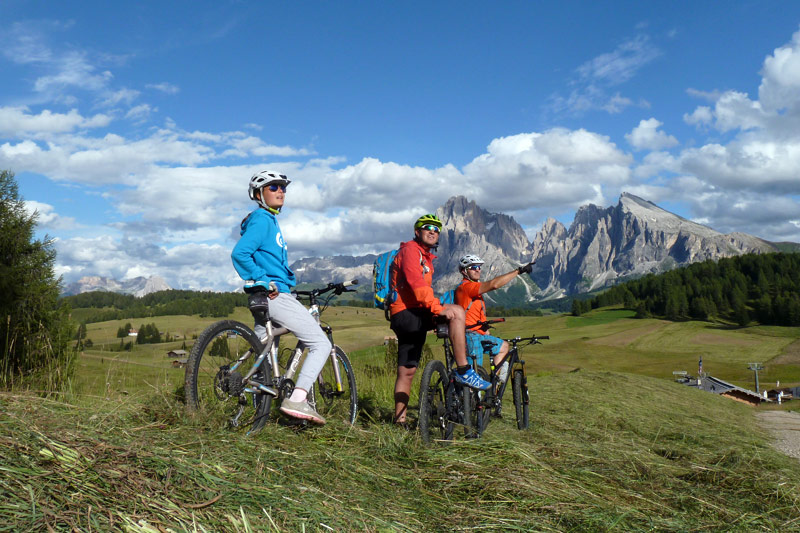 For those who rather prefer 2 wheels instead of hiking boots, a vast offer of mountain bike trails with exhausting ascents and rapid downhills is guaranteed. This tour is not suitable for convenient cyclists but they also find their perfect destination in the Sciliar area for example on a comfortable bike tour from the center of Castelrotto to the "Gostner Schwaige". Sledding, ice skating, rock climbing, Nordic walking, swimming and horseback riding are just a few other sports that you can practise too during your Sciliar holiday. The villages Castelrotto, Fiè, Siusi and the alpine plateau Alpe di Siusi are perfect locations for active people and connoisseurs.
South Tyrolean hospitality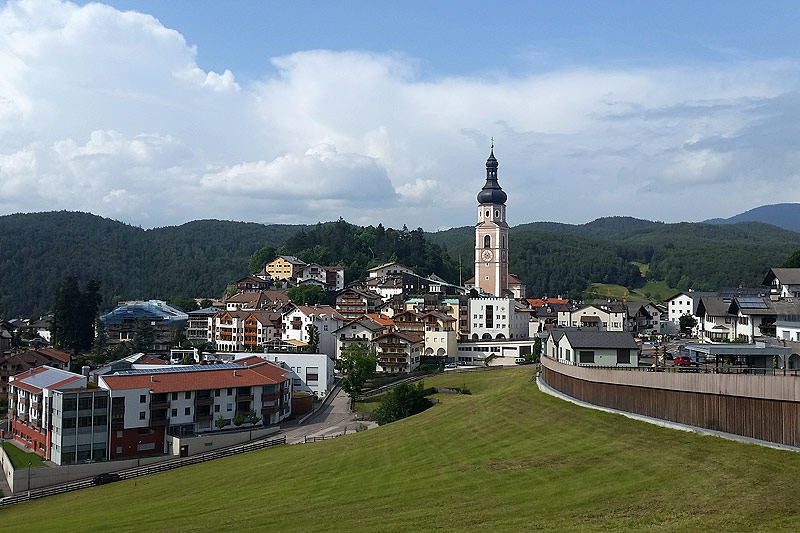 What could be better than to wake up in the morning in one of the many accommodations and to feel almost like at home in your "holiday home"?
All lodging establishments in the Sciliar area convince with South Tyrolean hospitality and a comfortable ambience but they are very differing in the facilities and services they offer. Enjoy luxury and an all-round support in the star hotels and originality and tradition in the farmhouses and family-run garnis. The numerous holiday apartments guarantee an independent and individual vacation with the whole family. And if you decide to stay in an alpine hut, you will get to know the Sciliar area from its most original site. All accomodations convince with hospitality and cordiality, characteristics which are typical for South Tyrolean hosts and one of the reasons why guests like to return. With this extensive and varied offer of holiday accommodations the guest will be spoiled for choice.
Sport, leisure and wellness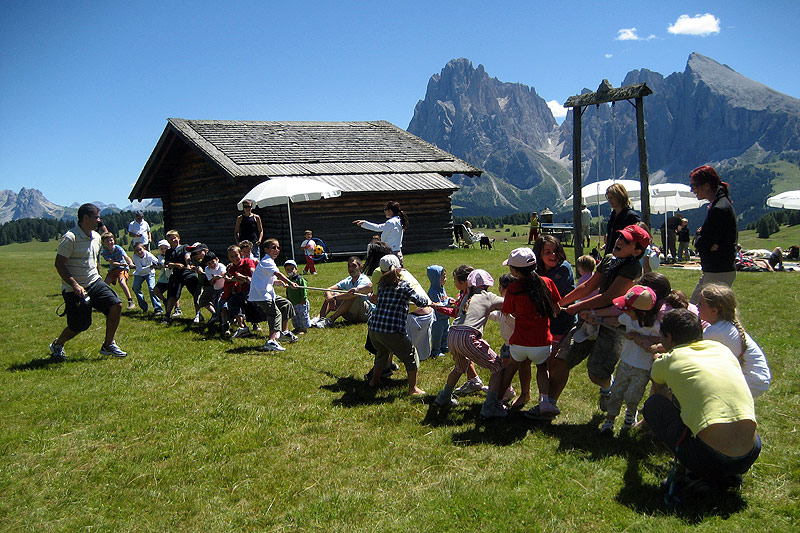 The package "holidays in the Sciliar area" convinces and impresses. Sport, leisure, wellness, entertainment, events, enjoyment, culinary delights, tradition, nature and always the Sciliar mountain in all its facets – many reasons to experience the Sciliar area and to return with pleasure. On this portal you will find all kind of accommodation establishments, general information, useful phone numbers and addresses for a memorable holiday in the Sciliar area.
Villages of the Sciliar area:
Castelrotto >
Siusi allo Sciliar >
Alpe di Siusi >
Fiè allo Sciliar >
Weather forecast:
sunday

monday

tuesday

-6°

/

2°

-11°

/

-2°

-7°

/

4°
Image gallery: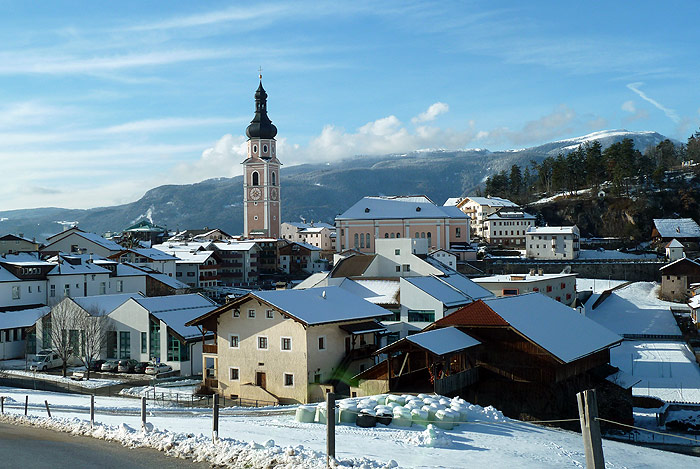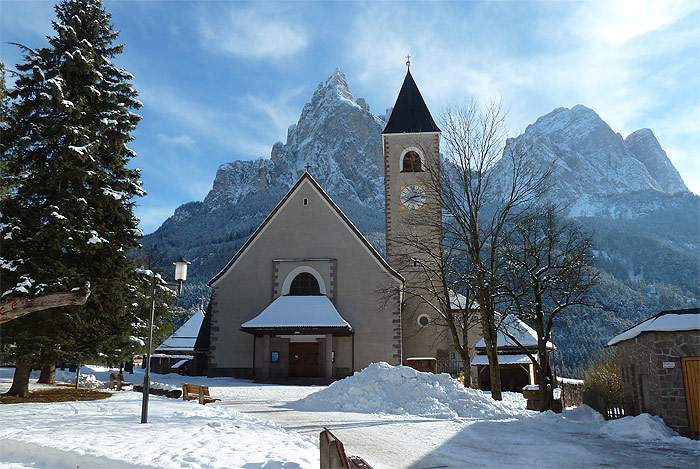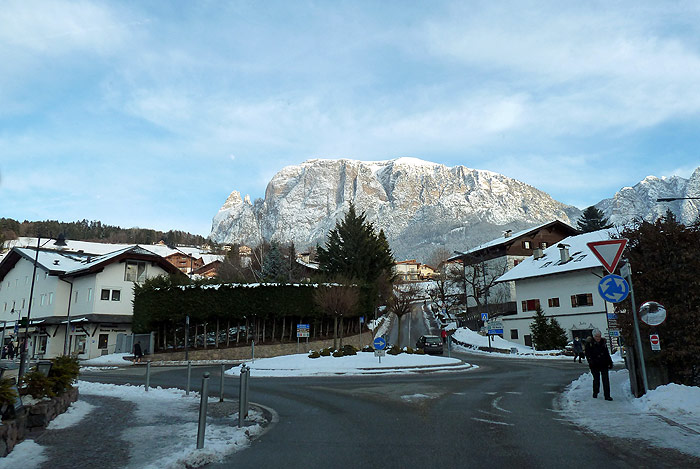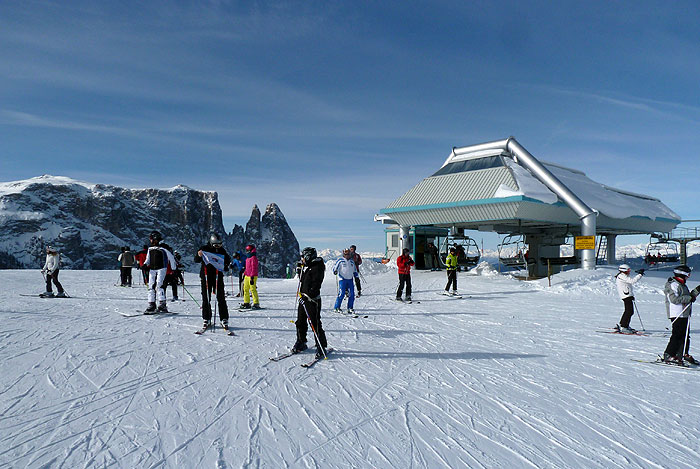 Events:
08/12/2023 - 09/12/2023
Christmas concert - Kastelruther Spatzen
09/12/2023 - 03/01/2024
Active Day: snowshoe hike
09/12/2023
Devils course at Castelrotto
show all >
Accommodations on the Altopiano dello Sciliar:
Request availability
3 stars apartments on the Altopiano dello Sciliar
4 stars apartments on the Altopiano dello Sciliar
3 stars hotel on the Altopiano dello Sciliar
3 stars superior hotel on the Altopiano dello Sciliar
4 stars hotel on the Altopiano dello Sciliar
4 stars superior hotel on the Altopiano dello Sciliar
5 stars hotel on the Altopiano dello Sciliar
Partners:

Contact:
info@altipiano-dello-sciliar.com